Dascase team can build custom native and Hybrid Mobile Apps on the Android and IOS platforms for you.
Overview 
Native mobile applications provide the best usability, the best features, and the best overall mobile experience. Native Apps make full use of the features and functions available with the device.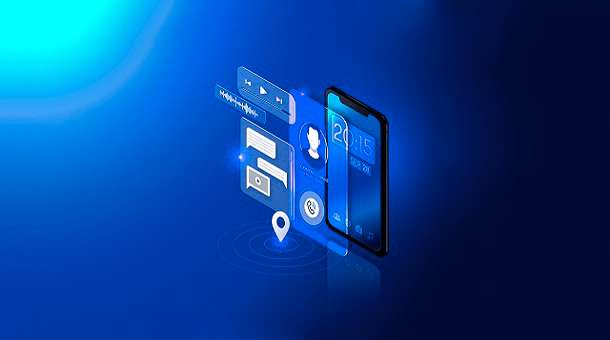 With increasing penetration of smartphones, mobile browsing and BYOD trends, there is tremendous benefits to offer native mobile and tablet apps not only for consumers but also Enterprise Users. Enterprises across the globe are realizing that the audience for their business applications have shifted in massive numbers from the use of traditional desktops and laptops to mobile devices, smartphones and tablets. Users are demanding enterprise apps to work with the same rich user engagement experience as popular B2C mobile apps, thus giving them the power to access information instantaneously on their mobile devices and on-the-go.
Services
Dascase designs and builds custom native mobile applications on the Android and iOS mobile platforms for customers.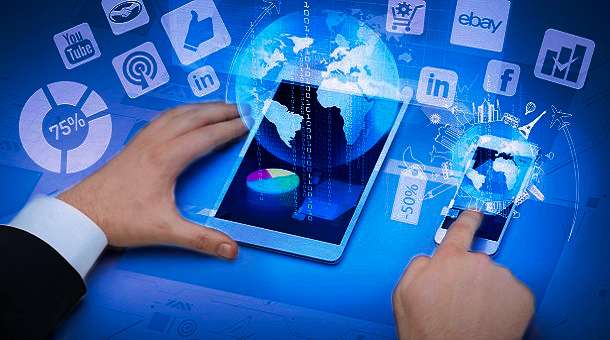 Native Mobile App Development
Dascase has a team of skilled mobile app developers, offering full-service design and development of iPhone, iPad, and Android apps. Whether it's a business application, an innovative new concept or even a 2D game, we have the expertise to cost effectively build your app.
Native apps are developed on platform specific integrated development environments (IDE). We use XCode and Objective-C with iOS and Eclipse and Java with Android.
Our app development capabilities include:
Paid Apps with In App purchases functionality and Ad Based Apps
Development of Server components
Native Apps that exploit device capabilities like Camera, Calendar, Contacts, Location, etc.
Apps that integrate with Facebook and Twitter
We specialize in iOS and Android application development for enterprise (B2E), B2B and B2C needs. Enterprise business applications would be like field support apps, sales force automation, productivity apps, etc. We also develop custom B2C apps for customer engagement.
Our team capabilities include development on iOS and Android platforms, mobile UI interface design, server-side development, deployment and distribution on app stores and continued maintenance and upkeep.
Hybrid Mobile App Development
Hybrid mobile apps are essentially responsive web apps that are primarily built using HTML5, CSS3 and JavaScript, and is wrapped in a thin native container in a manner that provides access to some of the native platform features. PhoneGap is popular container/framework for building such apps.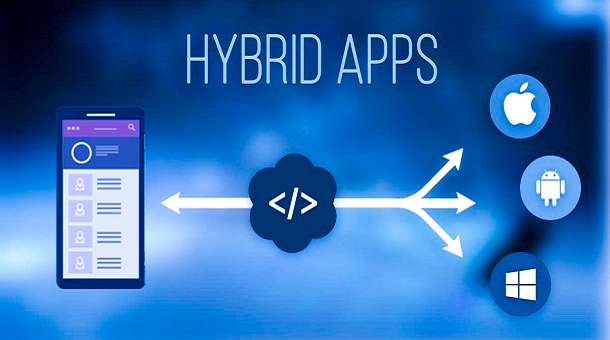 Benefits
Native mobile applications provide the best usability, the best features, and the best overall mobile experience.
Native Mobile App Benifits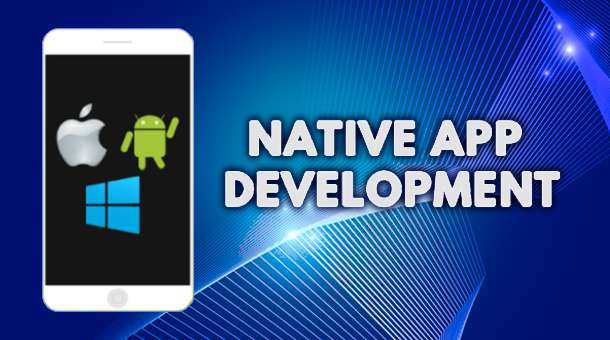 There are ample benefits in developing native mobile apps instead of responsive web apps to serve your mobile customer's needs. The cost-benefit trade-off will depend largely on your specific market situation because developing native apps are costlier and more laborious than making do with a responsive mobile web application.
Benefits:
Richer user experience, and being able to use the multi touch features of the device
Built-in Components, allows the capability to use device functions to full extent; like the GPS based location services, Camera, Bluetooth, Address Book, Calendar, Storage etc.
Ability to work in off line mode with full functionality.
Speed, with a fast graphics API and high-end processors, can load data intensive screens and refreshes instantly
Ease of use, because customers are already familiar with device features and usability
Hybrid Mobile App Benifits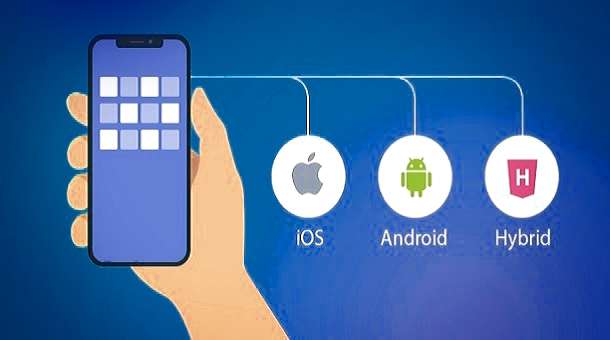 Hybrid mobile apps are easier to develop and also less costly and less time consuming to deliver on. This because much of the development is using web technologies like HTML5, CSS3 and JavaScript. Hybrid Mobile Apps can use some of the features of the device, but is limited to the support for HTML5 features and attributes the device browser supports.
Technology
We work on the latest technologies, complemented by a select set of smart, productivity enhancing platforms and tools
We currently have native mobile application development capabilities on the Android and iOS platforms. Our skillets for Android development include Java, Android XML, Android SDK, and using the Eclipse IDE. For development on the iOS platform, our skillets include Objective-C, XCode and the iOS SDK.
For development of Hybrid Mobile Apps, we use HTML5, CSS3, JavaScript and any number of libraries and front-end development frameworks like Bootstrap etc. For wrapping in native containers, we use PhoneGap or other platforms as suitable to the specific customer need.
When choosing between having to develop a Native Mobile Application vs a Hybrid or Mobile-friendly Web App, there are several factors that come in to depending on a customer's specific needs. There are benefits and constraints with choice of either, and the applicability of each will have to be weighed against the customer's requirements.
From a technology choice point of view, the choice for going with Native Apps help in situations where:
Rich user experience and performance is key
Monetization Model is robust and simple
Need for capability to work offline
Need to use full extent of device features
Quick time-to-market and expense budgets are more liberal
On the other hand, the choice of going with HTML5 based Web apps will help in situations where:
Economy is achieved in cross-platform development and deployment costs
Immediate updates and distribution control is independent of platform's owners
Relatively easier access to programming expertise, even if required to maintain and enhance with in-house team
Need solutions that are more future-proof, to an extent, as is dependent on browser support
Have more urgent needs for time-to-market and more conservative expense budgets
Production
 Here is an outline of our Production process
 Requirements Consultation & Scoping – understand needs, audience, environment, and define features, UI specs and scope.
Project Commercials Finalization – Project Cost & Time Proposal, Contract Sign-offs.
Wireframing / Prototyping – app features and functionality translated into a user interface architecture, non-functional prototype.
UI Finalization – finalize visual design and UI elements and style.
Development – development of full functionality
Testing & QA – an over-the-air-distribution tool, send out builds to customer for periodic review / acceptance testing. Customer registers their device and installs latest build when we release. Is same as downloading from Apple App store or Google Play Store.
Release & Distribution – We facilitate the release of the application and provide subsequent updates if subscribed to a Maintenance Plan.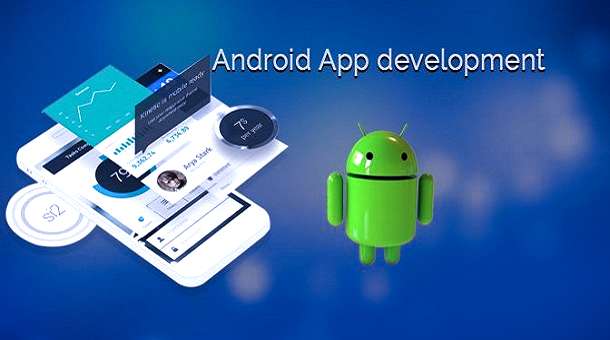 Dascase offers Android App Development With Android ,being the dominant and fastest growing OS platform in the mobile marketplace worldwide, an Android platform driven application and solutions play becomes an important opportunity for businesses worldwide
Android Development Services
Dascase offers Android application services for customers with native android tablet applications, android mobile applications and android game development
Our Android application developers are well conversant with Android Software Development Kit (SDK), OpenGL, Android Media APIs, Location-based Service APIs, Wi-Fi APIs, Android Security Architecture and other technologies required to build best in class Android Apps.
We also help with publishing your App on the Google Play Store, the premiere store for distributing Android Apps. It's preinstalled on more than 400 million devices worldwide, a number growing by more than a million every day. Android users have downloaded more than 25 billion apps from Google Play, growing at a rate of more than 1.5 billion per month.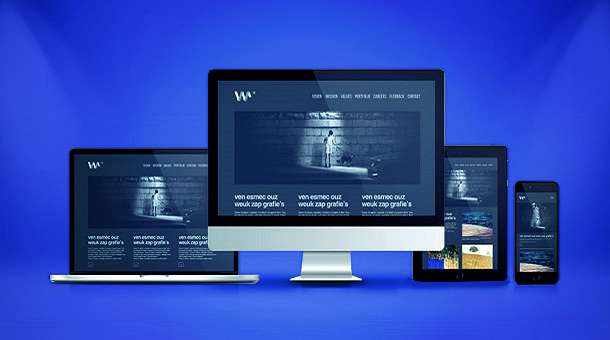 We build Responsive websites and Web Apps that render and work well across all devices
With a large number of visitors increasingly accessing websites from mobile devices and tablets, it is imperative that your website, business and consumer web applications render well across all these form factors besides the desktop.
Building SmartPhone Optimized Websites
People expect to browse the web on their phones just as easily as they browse the web on a desktop computer. Initially the solution to this problem was to design one website for a desktop browser and another version of the same website for a mobile browser. But this approach has become untenable, because of the large number of mobile devices with different screen sizes and different resolutions. It is no more practical to design specific websites to render well on different screen sizes and resolutions.
This is where Responsive web design or web application designed for responsive delivery comes into the picture.
Responsive web design is a web design approach aimed at crafting sites to provide an optimal viewing experience – easy reading and navigation with a minimum of resizing, panning, scrolling – across a wide range of devices, from mobile phones, tablets to desktop computers.
Responsive web design is the approach that suggests that design and development should respond to the user's behaviour and environment based on screen size, platform and orientation.
Benefits
 Extend the reach of your brand, websites and web applications to the mobile user base and deliver a rich engagement experience
A large amount of web browsing is increasingly happening from mobile devices and tablet, rather than from desktop browsers. Increases your reach to tablet and mobile users
Increase sales and conversion rates – Deliver improved site experience across devices, while still providing a consistent look and feel. Consistent user experience will have positive impact on user conversion rates.
Consolidate your analytics and reporting – Google Analytics and other major site analytics tools are optimized to handle multiple devices and responsive reporting. Analytics continue to function as is from a single reporting dashboard.
Increase your visibility in search engines – Google also suggests that responsive websites that are mobile optimized feature prominently in localized search results. RWD is Google's recommended mobile configuration and suggests it as industry best practice.
Save time and cost on mobile development – because now you have a single codebase that renders well on multiple devices and multiple form factors. This saves a lot of time otherwise spent on developing different versions for different devices. Also with a single codebase, site and code management is much easier.
Enhance user's offline browsing experience – offline browsing capabilities is possible with HTML5 using the caching element.
Some aspects to consider:
It takes time to load – because you have to load all images and scripts of the website first, even if some of them are not required to display on mobile device. Options are to selectively load content (conditional tag), adaptive images, lazy loading methods
Disrupts the advertising model, as ad banners are not rendered correctly. Hence site depending on ad banner revenues have a problem.
Works only with the latest browsers. Won't work on IE8 but only above that.
Technology
HTML5, CSS3 and a wide variety of ready-to-use front-end development frameworks or toolsets
HTML5 and CSS3 are the main technologies behind building Responsive Websites. Besides these, depending on customer's needs, and the need for quick productivity other front-end development toolsets are also used. These are mostly Bootstrap3, Foundation 5 among others.
The practice of using RWD involves;
Using fluidic grids and layouts – a percentage based design that adapts to the screen size accordingly.
Flexible images – images sized in relative units to prevent them from displaying outside their containing element.
Using CSS3 media queries – a way to apply CSS rules to the page based on the size of the displaying browser.
Process
 Steps in the development of responsive website, web apps
Requirements Consultation & Scoping – understand needs, audience, environment, and recommend best fit solution
Project Setup – Setting up the project environment, files, libraries etc. in the development environment
Wire-framing / Prototyping – app features and functionality translated into a user interface architecture.
UI Finalization – finalize visual design and UI and develop final templates.
Development – development of full functionality as per signed-off specs.
Testing – an over-the-air-distribution tool, send out builds to you as we go. Register your device and install latest build when we release. Is same as downloading from Apple App store or Google Play Store.
Store Submission – after final sign-off, we will submit app to App Store.
Post project Warranty – 30-days warranty