Dascase Quality Assurance
DasCase QA engineers take pride in quality assurance and implement the customized process to help product delivery
DasCase qa engineers are focused with a goal to help companies deliver software with quality and confidence. We understand all software has flaws and vulnerabilities. We have tools and process to help identify issues that puts companies at risk and avoid rollbacks and embarrassing patch fixes to production. Our engineers incorporate the best practice to QA that can deliver solid software. We have very passionate QA engineers with years of experience who will help teams to implement better quality assurance process , workflows, and framework to help with manual, automation testing, security, mobile and other QA testing. We will work with you to help build and customize the QA framework that will be streamlined to your SDLC process. Many teams faces the common software quality issues such as Regression time, security vulnerabilities, lack of QA expertise, platforms with complex configurations, performance degradation and many more. Our team understand these common issues and will be taking on the challenges to help solve these issues.Our Process for Product QualityDasCase QA engineers take pride in QA and implement the customized process to help product delivery
QA Bottlenecks: Avoid the problems with QA team composition, allocation, communication and collaboration with qa, too much time fixing bugs before release. Dascase takes the approach to avoid these bottlenecks and help with enhancing the overall performance and deliver your product to production
Cost Optimizing: We will analyze the current structure and process to consult with Optimal QA Methodolgies that streamlines the structure of the team , Your tech stack and will help dramatically reduce the coast per change. Our statistics driven approach will help determine the feasibility of Test automation at every stages of your project to help with budget
Streamlining the QA Workflow: We work with you to build structured QA strategies that will implement testing management, frameworks to help with automation. Create API testing to be integrated with CI/CD workflow.
Quality Assurance Services
Automation Testing
Manual Testing
API Testing
Mobile Testing
Security Testing
Performance Testing service
IoT testing
SAP Testing
Use the power of our testing expertise
Leverage our full-fledged software QA consulting services to perform manual or automated testing of any type, including:
Functional testing
Usability testing
UI testing
Acceptance testing
Cross-platform testing
End-to-end testing
Unit testing
Integration testing
Load and stress testing
Security testing
Configuration and compatibility testing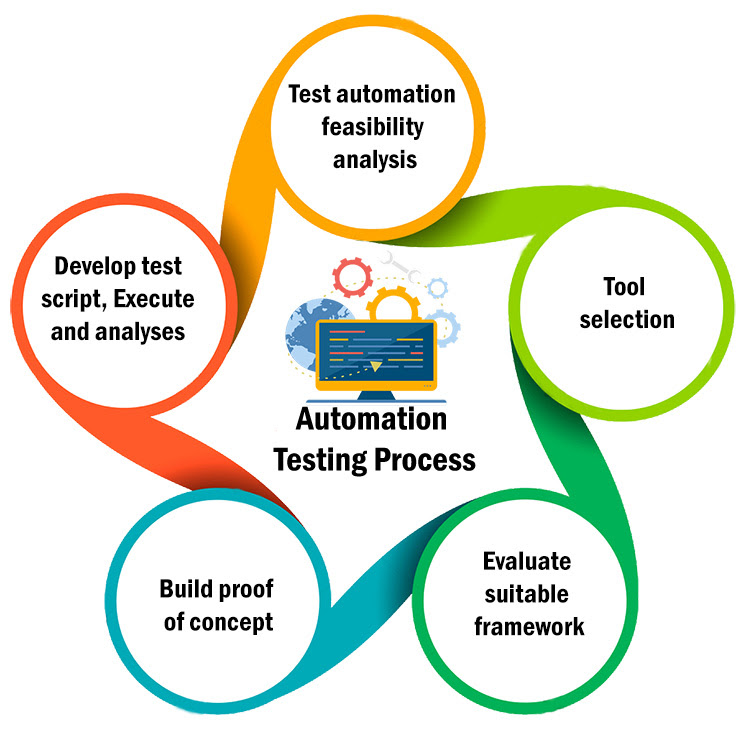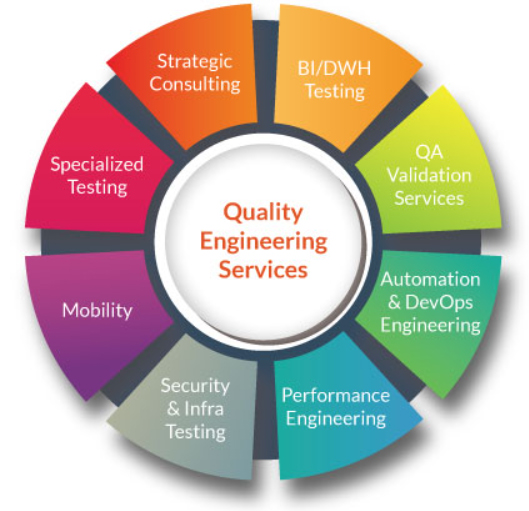 Our software QA consulting services: How we work
To maximize business value for your QA project, we follow four simple steps, each of them resulting in tangible deliverables.
In-depth project audit
QA needs identification
Business case documentation
QA strategy development
Project scope creation
Core team logistics identification
QA plan execution
Risk identification and mitigation
Best code management practices
Results analysis
Comprehensive documentation
Knowledge transfer