Founded in 2012, Dascase is committed to building and maintaining exceptional relationships with our clients and candidates. We have successfully helped many companies identify, interview and on-board talented professionals at all levels.
We've tried and polished a proven method of sourcing high calibre professionals for the entire gamut of IT including excellently fitting Cloud Engineers, Project Managers, Business Analysts, Infrastructure Engineers and brilliant Techies for all verticals. We have Passionate and genuinely experienced software professionals with very high skillsets and competencies to take up any given tasks.
Dascase prioritises on genuineness of our resources and provide them with equal opportunity to learn, grow and succeed.
For Employers
We provide the right skills at the right price, right when you need it.
Finding the right staff for your company is an exhaustive process. That's where Dascase comes in. By getting to know you, your company and your staffing needs, we can best represent you in this competitive job market. Once we understand your needs, we will provide you with carefully screened job candidates. Our supreme knowledge of the technology marketplace allows us to access the very best and brightest in the industry. We will provide you with top quality aspirants, tailored for your company needs and environment, allowing you to interview a select candidate and bring them on-board.
We recruit for your needs
Our recruiting process is designed to find associates who can add business value in your organization from day one. Through our vast network of contacts, we have unmatched access to a pool of skilled individuals. We use proven and reliable job-related assessments to pinpoint candidates' abilities and fit with your work environment. And, we work to build an in-depth understanding of your objectives to effectively match our associates to your needs.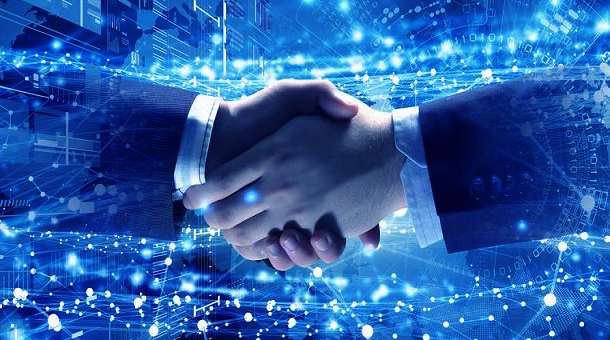 We work closely with your team to ensure our contingent staffing solutions support your workforce strategies. For many, we're the single resource that can manage all aspects of the contingent workforce – from recruitment to on-board and safety to ongoing satisfaction measurement.
Contractors
Hire a contractor on a short-term basis. They are ideal for meeting deadlines, filling a specific role on a project or covering for someone who has taken a personal leave or extended vacation
Contract to Hire
Take advantage of the "trial before commitment" option. Before you make a long-term investment in an IT professional, increase your chances at success by bringing an applicant on-board for a trial, giving them the opportunity to impress you with their skills.
Direct Hire
Partner with Dascase to optimize your hiring strategy and manage the frequently overwhelming task of recruiting IT talent. Our consultants will improve your chances of success at each stage of the recruitment process.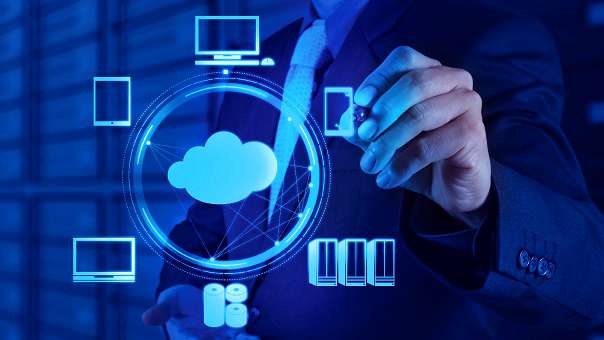 The diversity of our capabilities, the scope of our knowledge and the depth of our professional resources allow us to match great people with great companies, creating brighter futures for our customers and candidates.We staff a wide variety of technology professionals, including candidates for business analysis, infrastructure solutions, quality assurance, cloud solutions, application development and project management roles. We also fill many IT leadership roles including VP, Director and C-level positions.
Our consultants currently assist clients with filling roles in the following key areas of expertise:Infrastructure Solutions, Quality assurance, Cloud Solutions and Application Development.
Dascase, the Job Seekers' Close Connect
The moment you meet us here, chances are that you're very close to your work destination. Maybe you're trying for your next best job or to find opportunities with more growth potential.  Whatever your situation, we know looking for a job is challenging. That's why we're here to help.
We use our experience, resources and connections to find you opportunities that match your skills, interests and goals at any career stage – so you're on the right path. And we'll stick by you throughout your career journey.
Even after you've been hired, we stay in touch to make sure you're satisfied and have the tools to succeed. And if, or when, you're ready for another career move, we'll be there to help you make the best next step.
We work with direct clients and first-tier integrators to deliver results. We don't just push bodies; we provide opportunity and solve problems. We address quality-of-life issues, incorporation processes, interview-to-project, offer negotiation and overall consultant career management.  If you have hands-on experience as a functional or technical resource, we want to show you how Dascase may assist you in your next career move.
We'll get your career moving up no matter what!
Job Seekers,
Let us help you.
At Dascase, we treat all prospective candidates with respect and integrity, which cultivates strong, long lasting relationships with our recruiters. These relationships help us better match the potential hire and our client, ensuring a mutually beneficial partnering.
Dascase will work with you to reach a career opportunity you find professionally rewarding and financially worthwhile. We capitalize on our extensive network created over 7 years to provide top-quality candidates with exclusive opportunities.
Our devoted team of managers and recruiters offer decades of experience and thousands of professional contacts. Candidates benefit from the collective knowledge and resources of the entire organization. At Dascase, we work hard to recognize your goals, maximize your strengths, and guarantee your success. Our staffing specialists have comprehensive knowledge of the local market and industry expertise in your preferred specialty to provide substantial insight to your job hunt, whether it be active or passive.
Working with Dascase, we can present contract, full-time or right-to-hire opportunities. We will guide you in making the best decisions to advance your career to the next level.
Contact a Recruiter
Current openings
Statement on Human Rights
We assist our clients across all walks of IT verticals.
Our Resources supply includes:
Sourcing of skilled and highly skilled technology personnel, who have attained a significant degree of expertise in their respective areas of work.
Contractors and consultants in the technology area;
IT Consulting & Solutions and support services including legal and financial support in the regions where we operate.
Human rights are valued throughout our organization, regardless of location. We follow all international labour and immigration laws wherever we conduct business.
We have a zero-tolerance approach to slavery and human trafficking and are committed to acting with integrity in all our business dealings, and with our supply chain, including business partners, suppliers, contractors and other third parties who provide or deliver any goods or services to us.
We will not support or deal with any business that is knowingly involved in any form of slavery and/or human trafficking and will take steps to ensure transparency within our business and supply chain.
Our Policies On Slavery And Human Trafficking
We are committed to ensuring that there is no slavery or human trafficking in our supply chains or in any part of our business. Our Anti-slavery Policy reflects our commitment to acting ethically and with integrity in all our business relationships and to implementing and enforcing effective systems and controls to ensure slavery and human trafficking is not taking place anywhere in our supply chains.
Due Diligence Process For Slavery And Human Trafficking
Given the sectors we operate in with highly skilled and educated suppliers of services to our business, we are confident, based on our regular reviews of salary and benefits provided to and by our suppliers, that the risks of slavery and trafficking are minimal.
Nevertheless, we do not take these risks lightly and we are committed, as part of our initiative to identify and mitigate risk we adopt systems to:
Identify and assess potential risk areas in our supply chains including selecting suppliers of services with a proven track record and an internal interview process.
Where possible we build long standing relationships with local suppliers and customers and make clear our expectations of business behaviour to be of the highest ethical standards.
Training
We provide training to our staff in order to ensure a high level of understanding of the risks of modern slavery and human trafficking in our supply chains and our business. We also expect our business partners to provide training to their staff and suppliers and providers where relevant.
Dascase Consulting Services
Our deep technology expertise with industry specific business insights and cross-sector best practices enable us to deliver solutions that help our clients stay ahead of the competition. Our Core Areas of Expertise
Cloud Solutions
DevOps
Infrastructure Design & Management
Application Design & Development
Enterprise Data Management
Enterprise Risk & Compliance
Big Data & Analytics
Web and Mobile Application
Our Consulting Services help our clients control their labour costs by only adding the talent you need – when you need it – as and when your technology needs change. Organizations interested in filling the gaps in their technology projects at all levels can depend on Dascase. We have a team of excellent talents who can blend into your organization and get the job done. Be it a long term contract or a short term duration, we can provide the talent you require.
Engagement Models
Fixed Price
Under this model, we take the responsibility of delivering the solutions under a pre-defined time frame and at a fixed price.
This model is best suited for those clients who have well-structured processes to collect and prepare requirement specifications, scopes, deliverables, and acceptance criteria for the intended project. In such cases, we discuss and finalize the resource requirements to execute those projects. Based on the resource needs, a fixed time and price quote is provided to the client.
Time & Material
Under this model, we take the responsibility of putting the team of skilled professionals who will be deliver the solutions as per the client requirements.
This model is best suited for those clients who have projects in which it is not possible to accurately estimate the size of the project, or when it is expected that the project requirements would most likely change. Based on the resource needs, a T&M price quote is provided to the client.