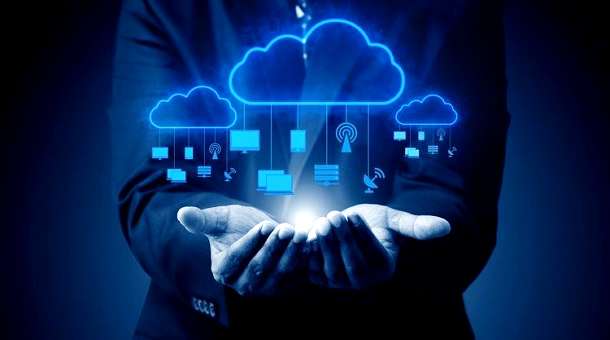 Our Managed Services help support a more diverse, complex enterprise application and technology portfolio, while balancing competing business priorities of IT operations and innovation. We can help you stay focused on strategic, high-value activities, while providing ongoing support and maintenance.
Improve Operations by outsourcing the day-to-day management and administration of your IT environment to us
We Manage the Entire Stack
 The quality, service and convenience of working with a single IT Managed Solutions partner offers your business a single source of expertise and accountability across your enterprise. Dascase supports a broad portfolio of Applications, Infrastructure and Cloud technologies in IT, ERP, HR, Supply Chain, Business Intelligence and Sales.
With Dascase, you get the breadth of knowledge and expertise that comes from supporting multiple customer environments across multiple verticals. If an issue arises, there is a good chance that our associates have seen and resolved it before. As an extension of your staff, our certified teams support your environment, allowing you to focus on your business:
Cloud managed services for SaaS, PaaS and IaaS from vendors including Amazon Web Services (AWS), Microsoft Azure and Salesforce
Support for your entire enterprise including ERP, SCM, EPM, and Analytics from various vendors
Flexible staffing and delivery models to support your changing needs, and to fit your budget
A trusted partner with satisfied, referenceable customers
24/7/365 Incident Support to keep business moving forward
Managed Services are supported by robust Service Level Agreements
Here's How We Support You
 We proactively design managed services for your environment. Tiered and flexible support options are available from remote service desk through resources assigned onsite at your facility. Managed support delivery is achieved using a cost-effective, global staffing model to maximize your ROI.
Maintenance
Let Dascase team manage your system administration activities, including configuration, setup and access provisioning. We provide complete support using a tried and tested methodology.
Security
Security is a critical concern for businesses today, especially when it comes to the Cloud. We ensure offering Industry best services with regard to IT security of your Cloud environment.
Some of the highlighted services that we proactively do within your environment:
Customized threat index
Vulnerability scanning with automatic remediation
Compliance scanning and reporting
Continuous exposure assessment with remediation steps
Endpoint protection
Log review and management
Enhancements
Enhancements include changes to existing functionality or a request to implement new functionality that is not currently utilized within your environment. Enhancements can range from new functionality, creating new reports, configuration changes, system set up and release management.
Release Management
Our experts will conduct an analysis of software vendor's release notes for the quarterly update cycle with a clear summary and mapping showing the implications for your environment. Then we educate our customers on the changes to the system and undertake testing.
Process Improvement
We are your partner, always seeking out continuous improvement opportunities. We will conduct root cause analysis of incidents and provide corrective actions, solution design, release roadmap review and assessment, and change management processes. We will work with you to establish measurable, performance-based service level benchmarks aligned to enhance internal user satisfaction.
What we Offer to you
Support models to meet your demands
Onsite
Remote
Staff Augmentation
Reporting
Comprehensive monthly reporting
Capacity Management
Upgrade planning
Quarterly Business Reviews
Performance analysis and Health Checks reviews
Market Trends and Best Practice reviews
24*7 Monitoring and alerting
Proactive Infrastructure Management
Addresses small issues before they become critical
Automate system generated alerts and fine tuning
Efficiency
Preventive Maintenance
Minimize service disruptions
Maintain IT security
Reduce Costs
Better Manage and Control your Operations costs
Make use of your IT resources very efficiently
Minimize downtime to increase availability
Why we?
 We are "Cloud Natives", with a wide range of managed services. We partner with you to optimize your infrastructure and technical resources. We have proven expertise and strategic partnerships that ensure the security, availability and integrity of your critical information.
Whether you are a global organization, or any organization with mission critical infrastructure which needs to be up and running 24×7 we have a plan that fits your needs.
Key Benefits
 Competitive TOC and greater ROI
Prevention of issues that impact the business
Reduces the Infrastructure and resources cost
Reduce downtime impact and duration
Visibility, Control and flexibility
Hybrid options
Secured and meet compliance standard